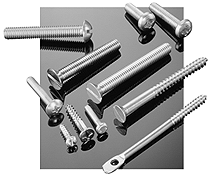 Also know as...
Sheet Metal Screws, these screws are available in zinc-plated carbon steel and stainless steel. A self-tapping screw requires a pre-drilled pilot hole from the correct size drill. Recommended drill bit sizes vary, depending on the diameter of screw to be used, type of screw, and structural thickness of the metal panel (Points A, B, AB, and High-Low). Available in sizes from #6 to #14 and lengths from 3/4" to 2". See table for available head/drive/point combinations.
Combinations and point styles not listed may still available but in a special order.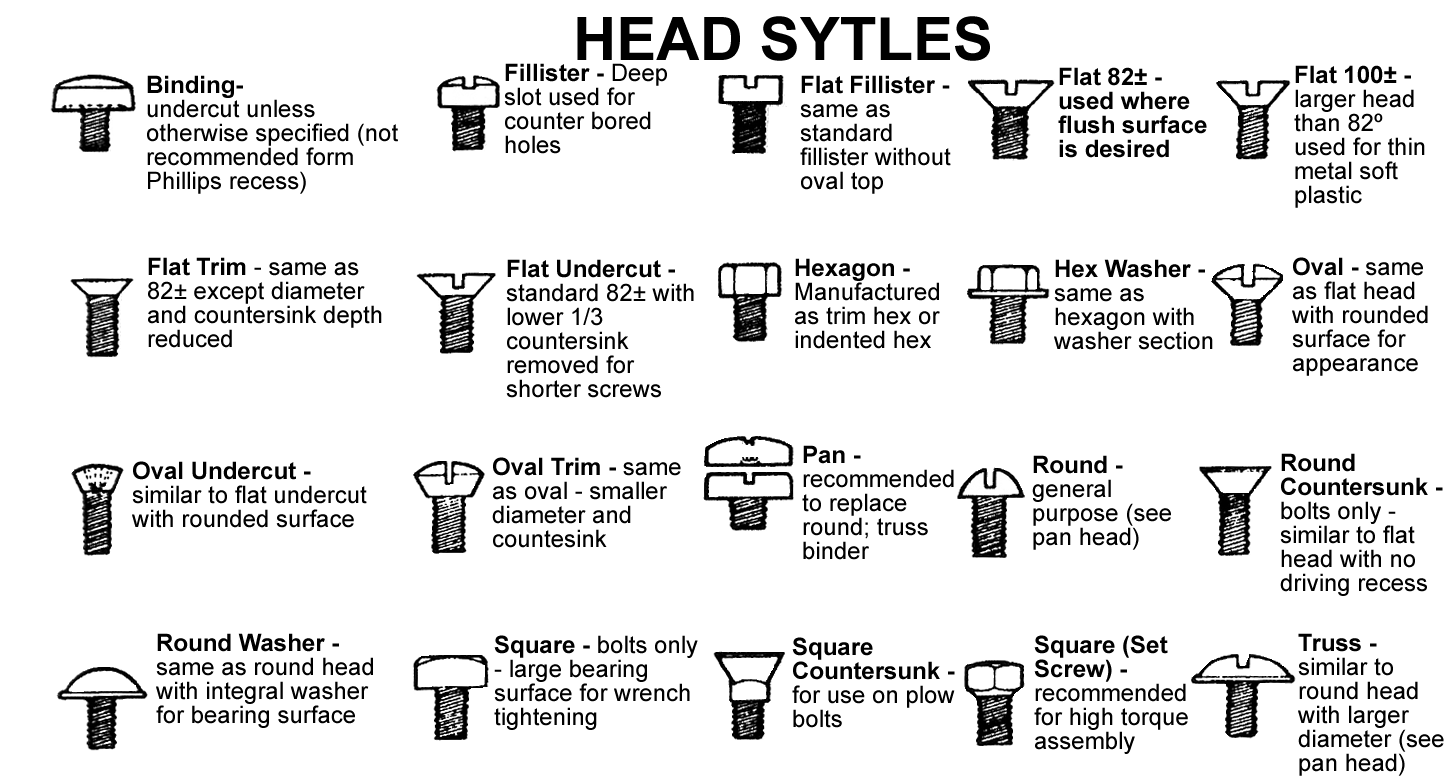 Round Head Drive Screws Type 'U'
Made from zinc-plated steel, this is one of the few screws that is used like a nail. It is driven into material by drilling the correct size pilot hole and hammering the screw into the hole. The 'U' type threads allow the screw to propel itself into material. The round head leaves a clean finished look. Available in sizes from #00 to #14 and lengths from 1/8" to 3/4".